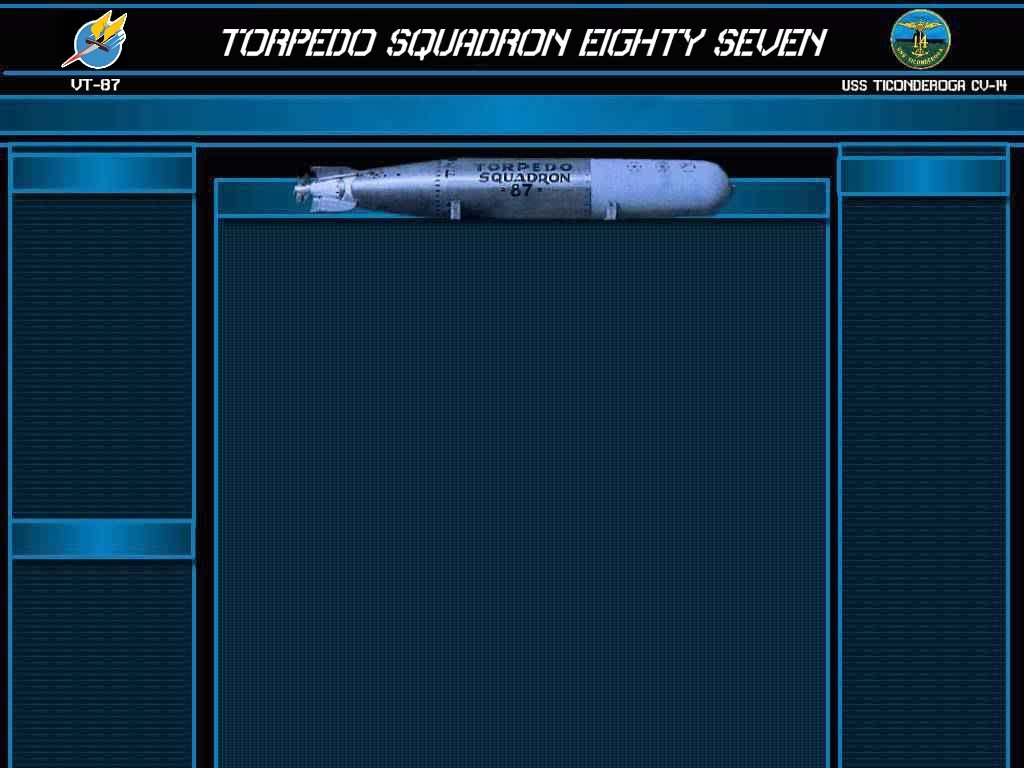 HISTORY OF TORPEDO SQUADRON EIGHTY SEVEN
From 1 July 1944 to 29 October 1945
COMMISIONING
Torpedo Squadron 87 (VT- 87) was established 1 July 1944 at NAS Quonset Point. After several stateside postings the squadron sailed for Pearl Harbor aboard USS Bunker Hill, arriving on 28 January 1945.
TRAINING
They trained at NAS Kahului for 3 1/2 months and embarked aboard USS Ticonderoga (CV-14) on May 2, bound for Ulithi Atoll in the Western Pacific.
While sailing past the Marshall Islands, Ticonderoga launched its planes, including VT-87, in an attack on Japanese-held Taroa.
COMBAT
Ticonderoga then sailed north from Ulithi on May 24. On 2 June and 3 June, Ticonderoga fighters struck at airfields on Kyushu in an effort to neutralize the remnants of Japanese air power - particularly the Kamikaze Corps. VT-87 pilots flew in support of the invasion of Okinawa where Ticonderoga was attacked several times by Kamikaze pilots.
During the following two days, Ticonderoga rode out her second typhoon in less than six months and emerged relatively unscathed. In mid June, Ticonderoga's planes joined in the aerial bombardment of Minami Daito and Kita Daito islands before the carrier headed for Leyte where she arrived on the 13th.
During the two-week rest and replenishment period she enjoyed at Leyte, Ticonderoga changed task organizations from TG 38.4 to Rear Admiral Gerald F. Bogan's TG 38.3.
© Copyright 2009 cv14@graffiti.net
All Rights Reserved.