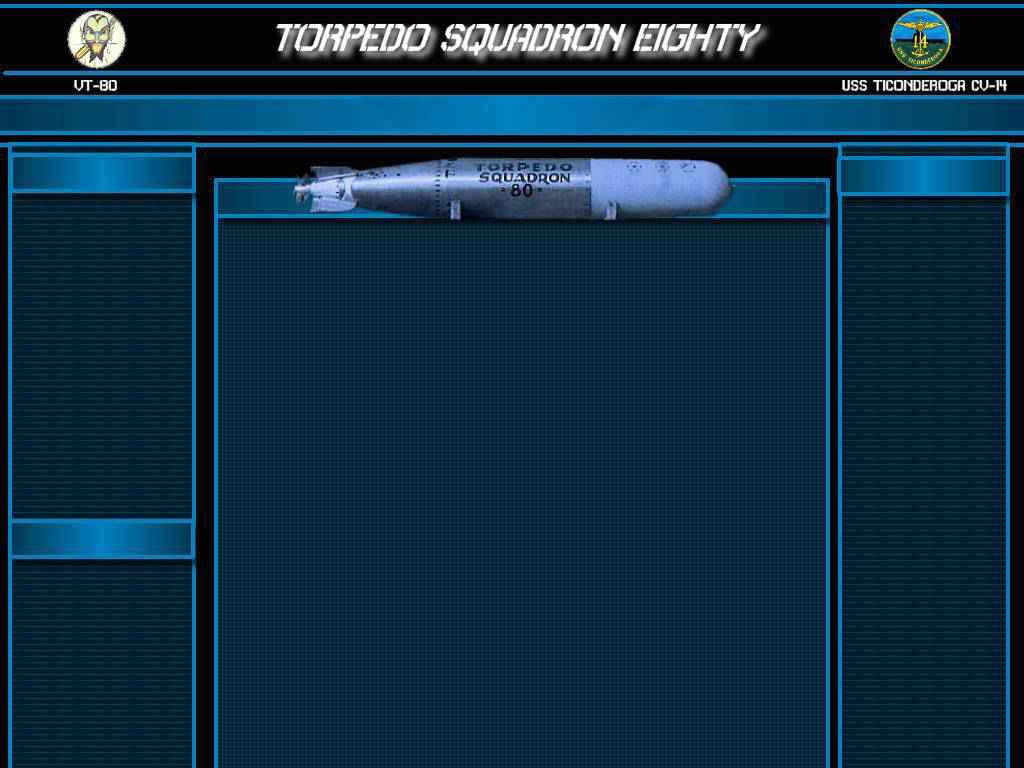 LINKS & NEWS
Killed In Action

-5 November 1944-


Ens. Lawrence Jensen
Killed In Action

-16 January 1945-


Ens. Edwin D. Ruegg

HISTORY OF TORPEDO SQUADRON EIGHTY
From 1 February 1944 to 1 April 1945
COMBAT ACTION
The group saw extensive combat action while operating off the USS TICONDEROGA until the carrier was hit by two kamikazes on 21 January 1945. Thereafter, the entire air group 80 was assigned to USS Hancock CV-19. During each of these assignments, the group performed brilliantly and suffered minimal losses. Descriptions of these actions ,photos,charts and maps are available in the groups CIC section accessible from the top left menu.



HOME ALIVE IN '45
The last strike of the Squadron's career in this tour of duty was led by Lt. Sam Balliett after engine trouble caused Lt. Smith to remain on deck. This strike of twelve planes with 100# bombs hit shipping at Kuju Wan, off Koniya, Amami O Shima. AA was found to be moderate, and there was no air opposition. Upon return to Ulithi, Air Group 80 was relieved by Air Group 6. Departing March 12, 1945, the USS COPAHEE. transported Air Group 80 to Guam where the Air Group disembarked because the USS COPAHEE was ordered to other duty. It appeared that "80" was "stranded" in Guam as no other U. S. transportation was available for two or three weeks. An appeal by Lt. Cmdr. Vorse was heard by the Captain of HMS Ranee. and on March 19, Air Group 80 departed Guam on the welcome British ship. Pearl Harbor was sighted on March 24, and after whistling at several boat loads of nurses, Air Group 80 bid a grateful adieu to HMS Ranee. After three days in Pearl Harbor, passage was obtained for the entire Air Group aboard the war converted luxury liner S.S. Matsonia. On April 1, Easter Morning, through a haze of California sunshine, the Golden Gate passed overhead and we were "home alive in 45." Air Group 80 reported to NAS Alameda where it ended its first combat tour of duty
Text from VT-80 history document
Document and additional text provided by David Stubblebine - All Rights Reserved
© Copyright 2009 cv14@graffiti.net
All Rights Reserved.