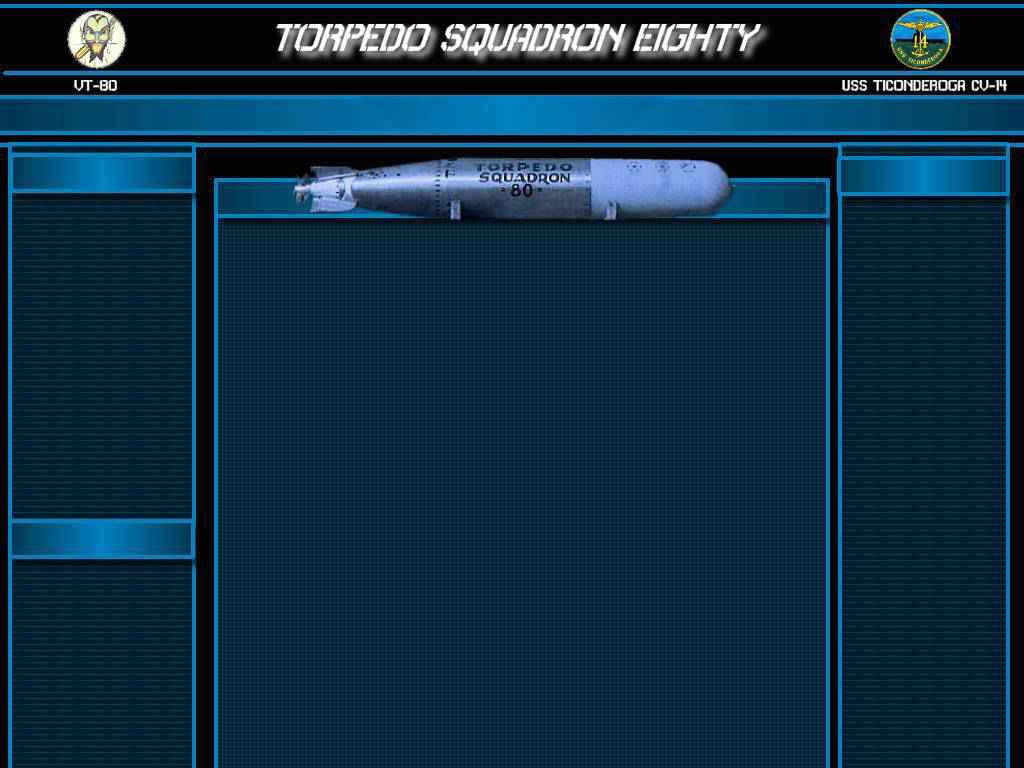 LINKS & NEWS
NAVY CROSS AWARD

-Our Skipper-


Charles Shattuck
HISTORY OF TORPEDO SQUADRON EIGHTY
From 1 February 1944 to 1 April 1945
COMMISIONING
The commissioning ceremony for Squadron VT-80 took place at USNAAF Westerly, Rhode Island on the first of February, 1944. At this time the squadron consisted of 19 officers and 210 enlisted men. The squadron was headed by Lt. Commander C. W. Shattuck, USNR, with Lt. J. A. Fidel, USN, as executive officer. Guest officer at the ceremony representing Rear Admiral Durgin was Commander Nations, NAS Quonset Point, R. I.
TRAINING
The squadron was based at USNAAS Westerly under training status until the twenty-fifth of March, 1944. Much of the time early in this training period was devoted to familiarization for those pilots who were recently assigned to fly the torpedo bomber. Later, intensive work was done in developing torpedo attacks and in glide bombing. However, the main point of emphasis at this stage of the squadron's growth was the development of squadron administration. Pilots were familiarized with much of the equipment to be used by the squadron, while aircrewmen received intensive training in gunnery, radio, radar, and maintenance.
It was during this period that the pilots of VT - 80 checked out or were requalified for carrier landings. These qualifications took place aboard the USS Ranger which was operating out of Quonset Point. The qualifications, consisting of twenty landings, were quite successful with only slight damage to aircraft.
Text from VT-80 history document
Document and additional text provided by David Stubblebine - All Rights Reserved
© Copyright 2019 cv14@graffiti.net
All Rights Reserved.