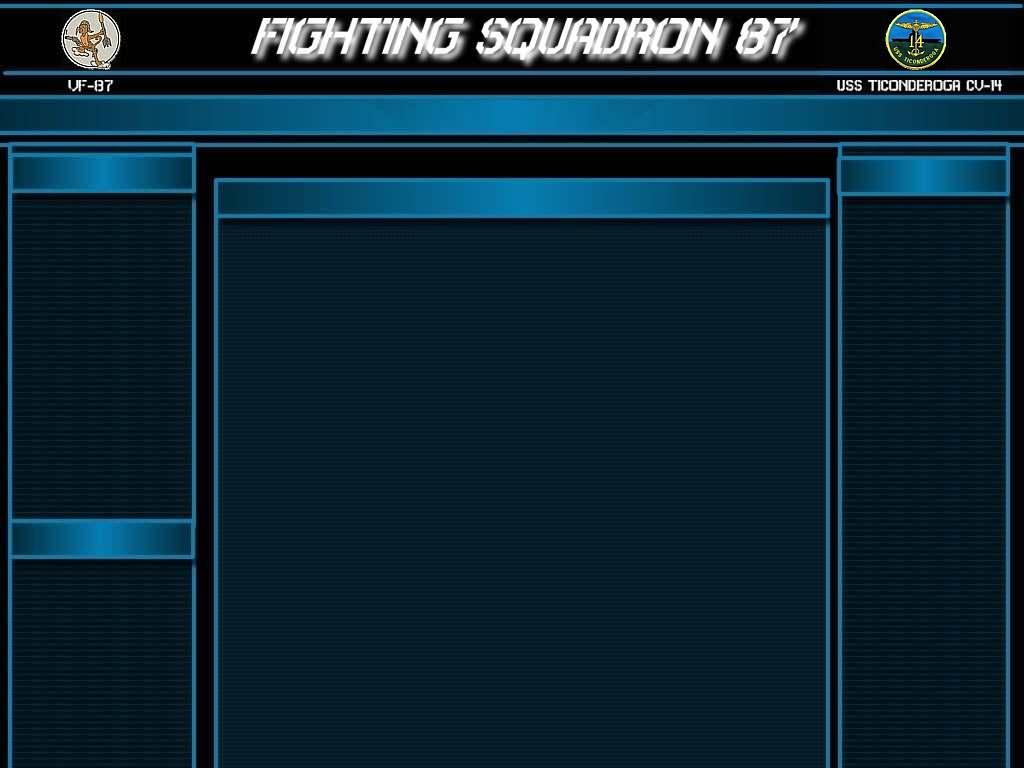 This page dedicated to Ens. Jim Tapp for his service and to his family for their contributions to help preserve the memories of these great veterans
LINKS & NEWS
-Our Skipper-

Charles Ingalls
AIR MEDAL AWARD
-Ens. Tapp-

Jim Tapp

Memorial

-Back In Time-



Kure Harbor
- ON SITE NOW -
Cruise around the Battleship HYUGA where our planes sunk it in 1945

HISTORY OF FIGHTING SQUADRON EIGHTY SEVEN
From 1 July 1944 to 15 August 1945
COMMISSIONING
ATLANTIC CITY, Atlantic City, a small town near Maplewood, New Jersey, marks the birthplace of VF-87. The upper two percent who assembled there to form the squadron represented a well balanced combination of youth and experience. The older men, such as Lieutenants Damrow, Mathers and Barton, had just returned from the Pacific. The veterans provided the drive and enthusiasm which enabled the squadron to carry out its program of four hours of flying and four hours of ground school six days a week. The younger group was made up of hand-picked candidates from operational training bases. Command was courageously assumed by Lt. Comd'r Charles 'chuck' Ingalls on July 8th. During its brief but turbulent career, the squadron raked the Japanese home islands from sunny Kyushu to the farthest reaches of northern Honshu, and swept through every O-club from Atalantic City to the Leyte Gulf.
TRAINING
Along with flying, pilots began to concentrate on gunnery. High side, low side, and overhead passes were perfected. Some of the pilots developing thier own types of passes to meet thier own needs. Night flying and dive bombing likewise was practiced with night flying being a favorite of many pilots.Great proficiency was developed. CAPS over Brigantine were so throughly mastered that No Japanese plane ever got through to the ship while VF-87 was airborne.
When not otherwise occupied the squadron put up a stiff, if losing battle against the female hordes who swarmed nightly over Atlantic City. Pilots stood by in various conditions of readiness at the Penn Atlantic, Jockey Club, and Escort Bar. Many would retire later to Jim Tapp's bar for replenishment and repairs. A couple of parties were thrown at May's Landing and have been recorded for posterity in pictures.
Sources: 1.) Fighting Squadron 87 Year book - Document provided by Molly Daniel - All Rights Reserved
2.) Reflections of a Naval Aviator - LTjg. Gene Loveland - All Rights Reserved.

© Copyright 2019 cv14@graffiti.net
All Rights Reserved.